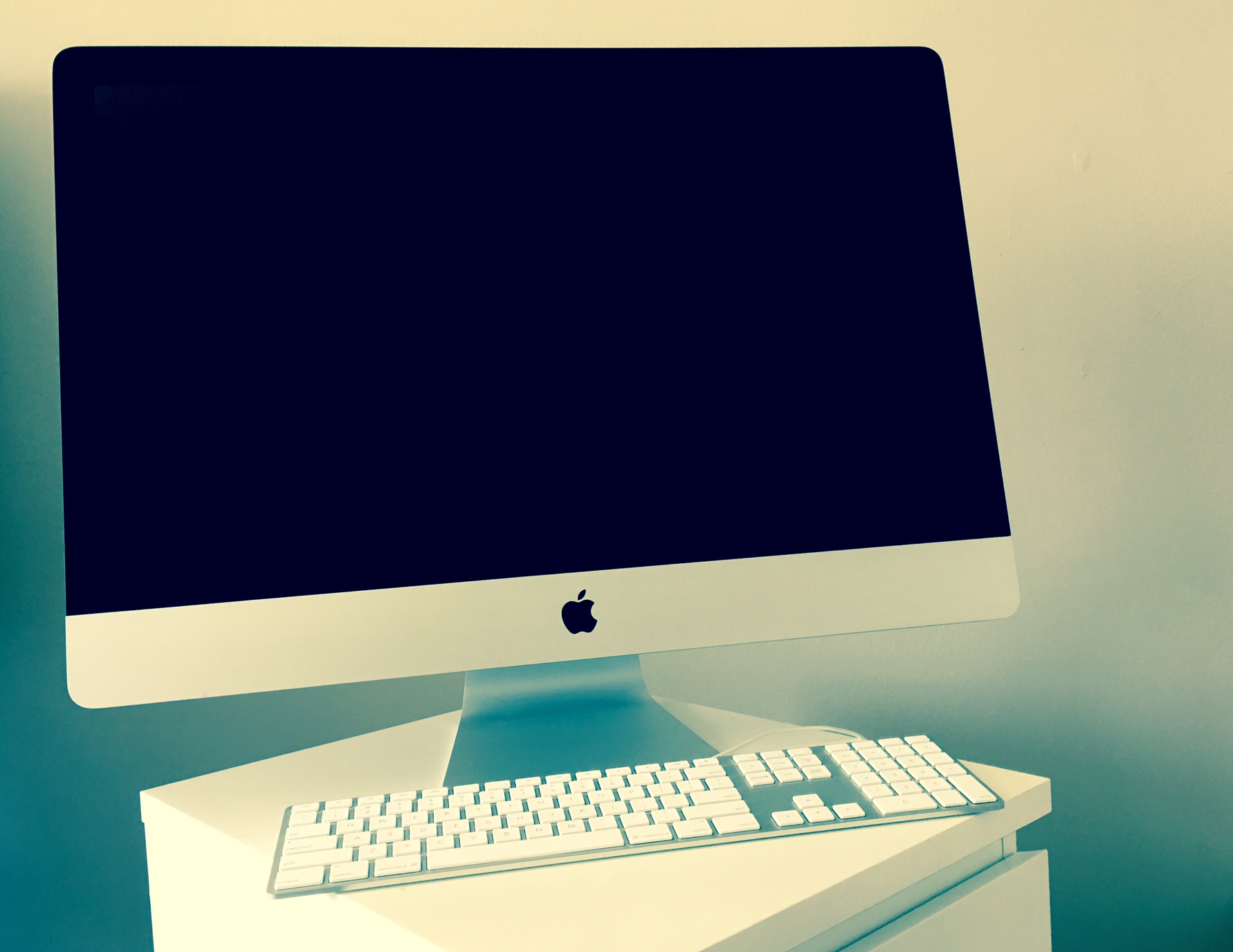 MY DEFECTIVE iMAC 27″
Although not exactly related to options trading, I wish to tell the world my story of the first Apple computer I ever bought – the iMac 27″, a late 2009 model.  In short, it was a lemon, and Apple refused to fix it, so I lost about $2,500 as soon as I made the purchase.  Here is the story…
It was the summer of 2010, and I finally decided to make the change from pc to mac, and I was attracted to the beautiful iMac 27″ display, so I decided to purchase their most expensive model at that time.  The model I purchased was loaded with the Quad Core i7 2.8 GHz, 27-inch monitor, a 1 TB Seagate HD and 8GB of ram.  It was expandable to 32GB of ram, which I also bought.
I was excited and a happy new client of Apple walking out of the store with the gorgeous white, silky box in my hand.  Apple pays great attention to detail, all the way down to the packaging.
After setting up my iMac 27″ I noticed there was a delay when I typed.  The letters appeared a second or two later.  I guess it could not keep up with my 5,000 WPM typing speed!  lol.  No, that was not the case.
I was disappointed.  I just paid for their top of the line product, and I could not even write an email without a lag.  Typing on the iMac was very frustrating to say the least.  Since it was my first Apple computer, I thought it was just not as fast as the pc, and I wrote it off as an inferior product.  I didn't think to contact Apple support at that time.
Then, I began to record some music on the iMac using the Garage Band software it came with.  After recording a few tracks, the software began to crash the iMac, so I was restricted to only a few tracks to create a song.  Again, I figured that Apples were just not very powerful computers.
Since the iMac could not be used to answer emails or do anything much at all, I stopped using it and reverted back to my pc.  The iMac became a pretty, $2,500 display of artistic design in the home, starting to collect dust.  I realized I just lost a lot of money on the purchase and figured I would never buy another Apple computer.
Move forward another year.  One day I was giving a class on options trading to my clients, and I mentioned that I purchased an iMac but it ran really slow.  One of my clients mentioned that some iMacs came with a defective hard drive and there was a recall.  I did some research and found that my iMac came with the same defective hard drive, but for some reason, Apple did not include my serial number in the recall.
I decided to take my iMac into the Apple store to have them look at it.  At this time, it was a little over a year old, but it was only used a few hours.  The technician found that the hard drive was failing, so basically, Apple sold me a lemon.  The iMac was defective from the day I bought it.  However, since the iMac was over 12 months old and the recall did not include my serial number, Apple would not do anything for me.  They quoted me about $300 to swap out the hard drive, which was basically in new condition.  That seemed unfair to me, especially since they knew the hard drive they gave me was a defective model.  So, I decided to buy a new hard drive and find another way to replace it.
The story gets worse.  I leave the store, and I put the iMac in its box and placed the box onto a shopping cart I found in the mall.  When I got out to the parking lot, I ran over a rock, the cart suddenly stopped and tipped over!  My lemon of an iMac now had a faulty hard drive and a broken screen!
This was incredible.  It was getting so bad that it was becoming funny.
Anyway, I did some googling and youtubing and found that I could change the glass and hard drive myself.  So, I ordered the parts and did the work.  Then, I found out that the cooling fan would not work once the hard drive was replaced.  I researched this also and found a software program that turned it on.
After all that, I had a working iMac 27″.  At this point it cost me about $2,800.  The bad news is, it broke again just months later!  Now, what's wrong?  It just shut off and won't even boot up.
After using it as a display of art for another year, I finally took it back to Apple.  They said it would not boot up because the capacitors needed to be drained.  So, they got it to start.  Then, they ran their diagnoses and found nothing wrong with it!  I was so happy because I thought the "Genius" fixed my iMac!
I went home to plug it in – all excited to have my iMac up and running.  Guess what!  It started to make a horrible noise and smoke is coming out of it now, smelling up the entire house.  It's useless.  What do I do now?  Bring it back to Apple or just throw it away?  I give up!  This iMac is a nightmare!
I have to say, I am very disappointed that Apple sold me a lemon and refused to warrant the product, especially when they know it was a defective model.  I searched online and this particular iMac was delivered defective to many other people too.  I wish they would refund me or give me a new iMac because I paid nearly $3,000 for this one and I got nothing for the money I paid.
Lastly, despite all the problems I had with the iMac, I did some research and found the MacPro was more dependable, so I bought one and it's been great.  However, now I have put down about $5,000 and I only received one working computer for that price.
What do you think of this situation?  Do you think Apple should give me a replacement or not?  I'm afraid to put more money into this "new" iMac because it will probably just break again.