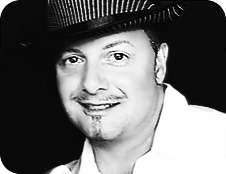 Morris Puma
OUR FOUNDER, THE INVENTOR
Mr. Puma is a pioneer in the options trading industry and is world-renowned for his inventions in the field. Inventions include Tsunami™, Trade Assistant™, Perspective™ Charts,  True Risk™, the Vega Multiplier System™, innovative Time Line and best of all, strategies that work.  He selected 120 consecutive winners in 2014 $ 2015 $ 2016 totaling 491% for his clients to profit from.  Mr. Puma has also formulated his own Greek formulas, including the DV Ratio™ and Diggit™ Ratio, which make managing trades much easier. He was the first trader-instructor to bring higher order Greeks to the public eye.  Now, he is training advisors and hedge fund managers his controlled-risk option strategies.
Oleksii "Alex" Abu Usbakh
Senior Developer, Mathematician
Alex is our senior web application developer and mathematician. He holds a Bachelors Degree in Computer Systems Engineering, a Masters Degree in Computer Systems and Networks as well as a PhD in Information Security. He's completed courses on mathematical analysis, probability theory, mathematical statistics and exemplifies his training through our innovative charting capabilities of options analytics.  Alex has been a very responsive and dependable asset to our company, and we're really glad to have him as part of the San Jose Options team.
Our values and manifesto aren't just talk. They guide everything we do and the decisions we make. As a result, we sleep better at night, love what we do, and have a great product.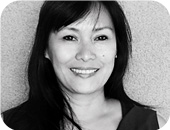 Desiree Quan
Director of Advertising
Desiree began her career in advertising and marketing in 1990 and has worked with many businesses and non-profit organizations. She developed strategic planning, applied market solutions, and client campaign management for various industries in print and targeted direct media. Desiree also has direct online sales experience and distribution knowledge through her experience in nutraceutical sales, management of VOIP, and restaurant ownership. She began with SJ Options in 2008 copy writing and editing videos for online – later moving into business development. Her current capacity is in consulting with our team in client seminar presentations.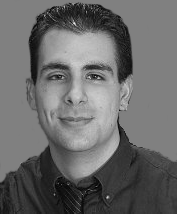 Jeremy Zimmerman
Web Designer
Jeremy, recent college graduate and our newest member to the team, has been designing websites for the past 7 years. What started as a hobby has grown into a full time position managing the design and layout of several highly profitable websites.