"SJ Options Method" Backtested Performance
The SJ Options Method is founded on lowering risk and increasing probabilities.  From design to adjustments and money management, the system has been perfected to the highest degree.  When you join SJ Options Portfolio Margin Program, you receive a license to trade our method.
Behind every successful trader is a well-tested trading system.  Below you'll find some backtests of the SJ Options Method applied to a portfolio margin account.
Note: This is only 2 back tests consisting of 45 and 47 trades.  We run more trades than this in the OC Trade Picks service to increase trade ideas and to accelerate education.
Backtest 1
In this backtest we used 20% of the portfolio margin capital on average.  The result was a 243% increase of the portfolio over from 2002 to the beginning of 2016.  The backtest included commissions at .75 per contract.
Account Change
$150,000 increased to $513,311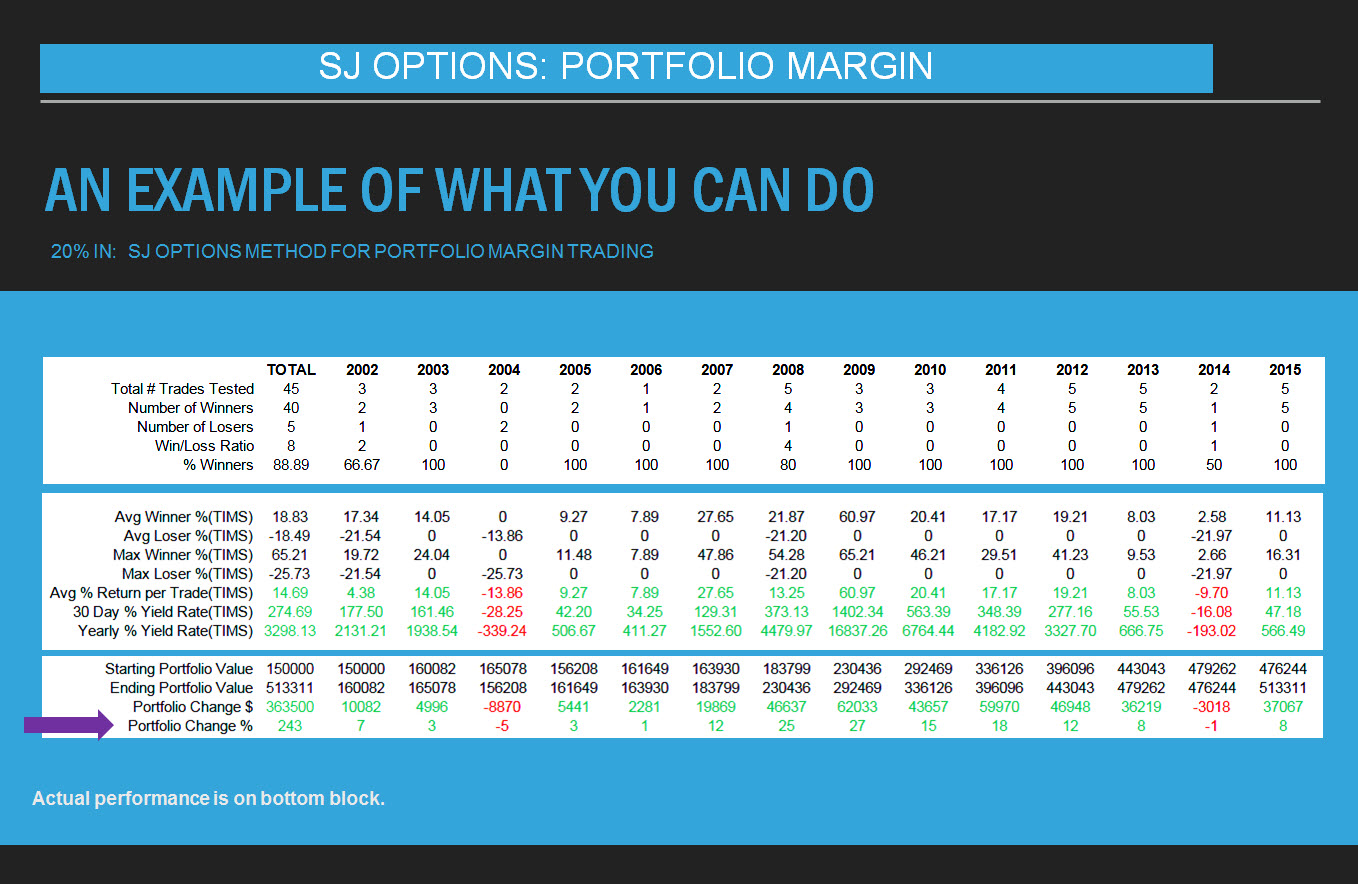 Backtest 2
In this backtest we increased the invested amount to 50% on average.  This resulted in an increase of the portfolio of 1620%.
Account Change
The initial $150,000 increased to over $2.5 Million.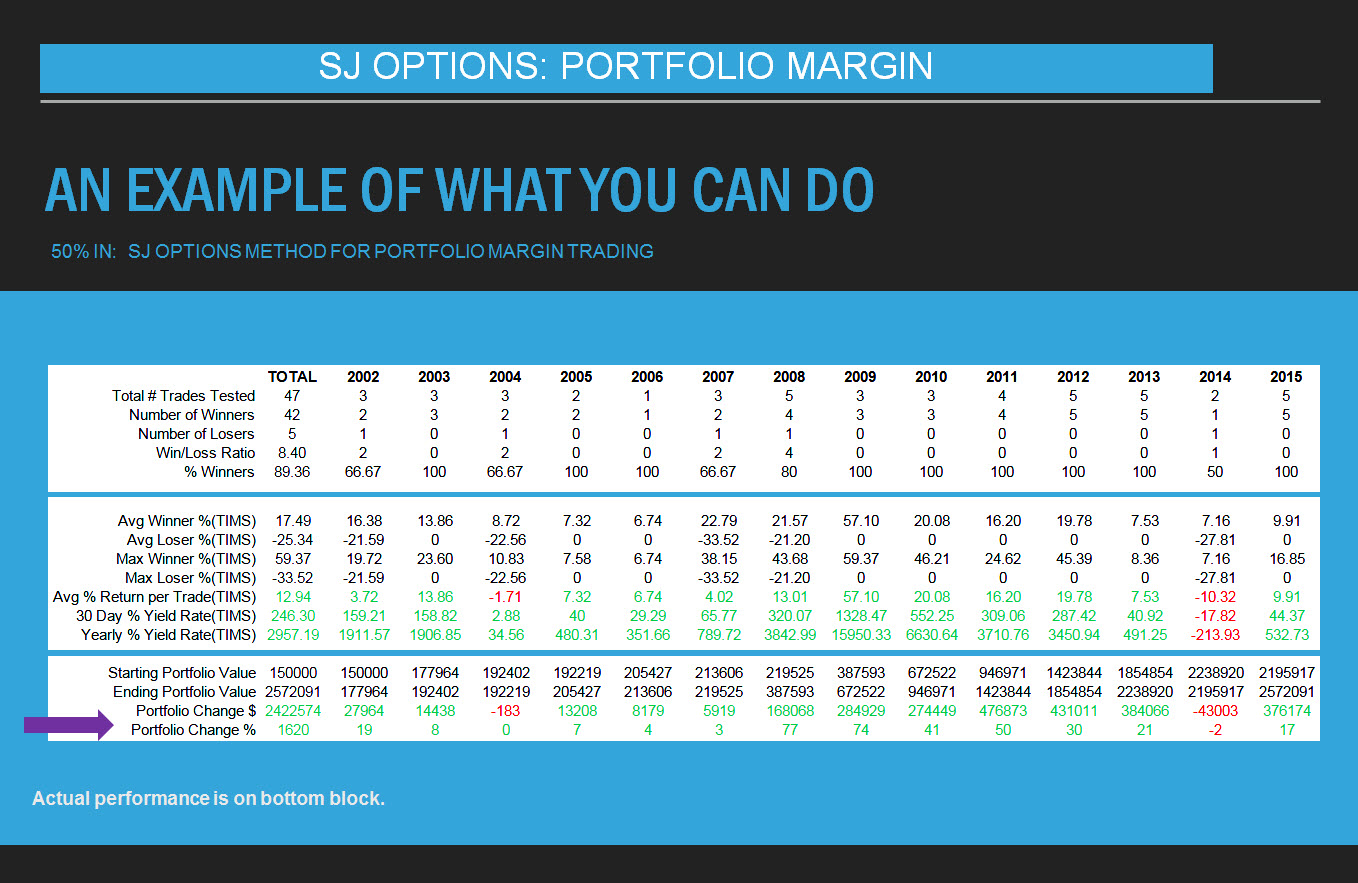 Results
The percentage winners of the backtested method was 89% on average.  Average winners and losers are very similar.  These numbers add up to a winning trading system.
Most other options strategies with such a high probability of profit have a skewed winning average to loser, where losers can be double the winners.  This is why our options trading system outperforms most others.
Disclaimer
Backtested results do no guarantee future results.  Read our Terms of Use for complete disclosures.